Today is the last day of Dementia Action Week 2019 in England, Wales and Northern Ireland and there is action you could take.
In the UK there are approximately 7,000,000 Carers, unpaid, unsupported and undervalued, thats around 1 in 10 of the population.
Too often Carers struggle on alone to the detriment of their own health.
They need time away from their Caring responsibilities, there is no shame in that.
No shame in asking for help.
Time away benefits all, recharges your batteries and can alleviate stress.
If you are a carer, make time for yourself.
If you know someone who is a carer offer to help, even an hour can make all the difference.
---
MP's generally seem to be unable or incapable of understanding the challenges people face in their daily lives.
They focus on their political careers and their obituaries, leaving no room for the reason they are an MP in the first place.
Write to your MP, ask them
What they are doing to better support Carers
What actions they are taking to introduce state funded universal Social Care.
What they are doing to improve the rights of persons with Disabilities.
What they are doing to reduce poverty
How they are going to reduce the inequality between the lower and higher paid.
What they are doing to rebuild the Welfare State.
What they are doing to make the UK a Civil Society
Write to your MP regularly, keep the pressure on, these things may not affect you now.
But in the Future…
---
Alzheimer's Disease International also have a survey running which you may wish to take part in, especially if you are a man as recently, only 18% of respondents were men.
ADI wants to hear what YOU think about Dementia!
---
Nominations for the National Diversity Awards 2019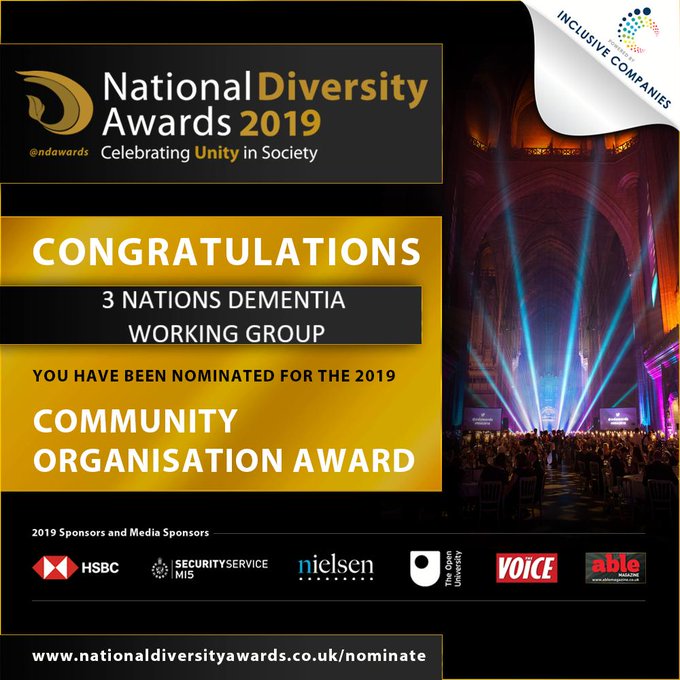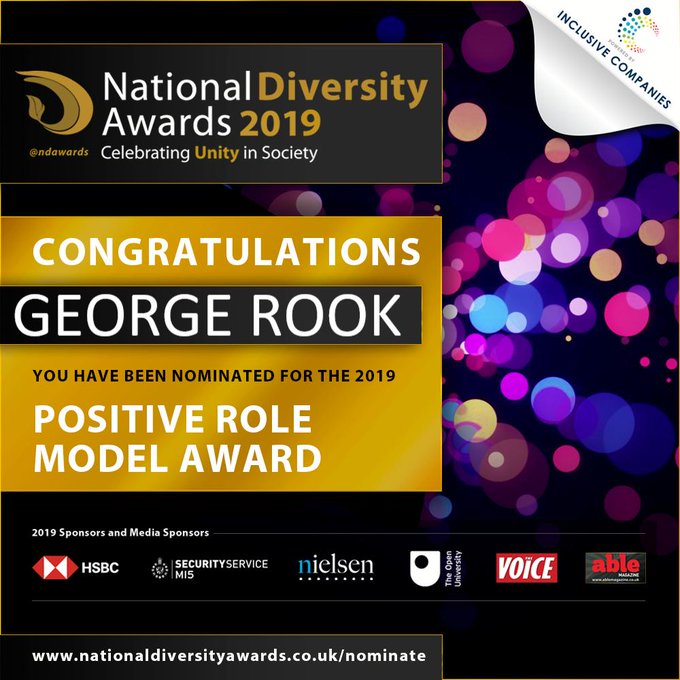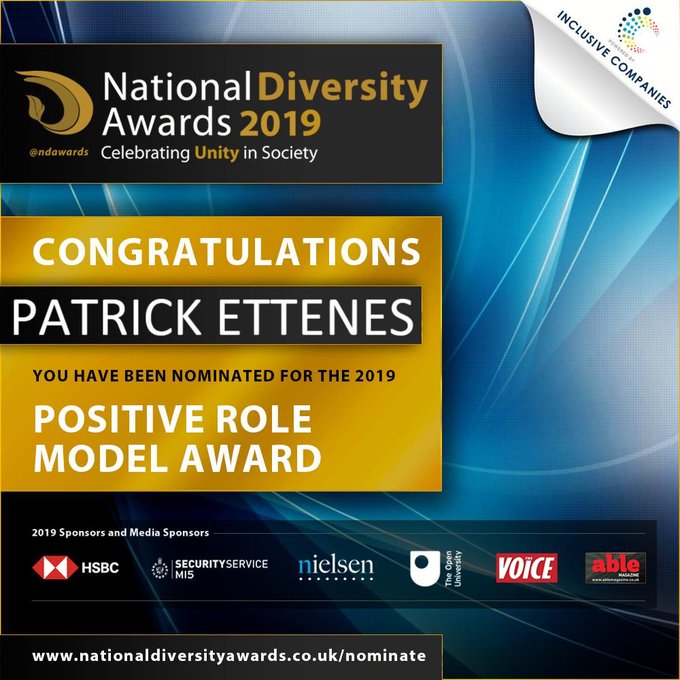 You can nominate here
---
Other Nominations
You can nominate here
---
Petitions
See dementia as a terminal illness so under 65's are instantly eligible for PIP (9 Oct 19)
Petition – The lack of provision of social care in the UK is leading to immense distress for all people affected by dementia and their care partners.
Petition – Pay Carers an allowance equivalent to a fulltime job at the National Living wage
Petition – No more PIP Assessments for People with Life Long Disability or Conditions
Justice for Jodey Whiting. Independent inquiry into deaths linked to the DWP
---
Consultations
Australian Royal Commission into Violence, Abuse, Neglect and Exploitation of People with Disability
Investigating the impact of stigma on people living with dementia and carers: A questionnaire study PART 1
General Pharmaceutical Council – Consultation on guidance for pharmacist prescribers
---
Survey
Welcome to the Dementia 2020 Citizens' Engagement Panel online Hub
Tell us your experience of living with Dementia
Sheffield CCG – Urgent Care Review 2019
---
Videos
---
Newsletters
LEAD Coalition News – April 24 2019
Young Onset Dementia Alzheimer's Group (YODA) – Newsletter No: 2
---
Blog
"How are we going to change this?
How can we make government adopt and enforce a standard model for supporting all people diagnosed with dementia?
How can we force CCGs to change their spending patterns to support people living with dementia in similar ways to other patients?
At the moment it seems that CCGs have the legal power to spend as they wish, based on evidence of need. So clearly in many places in the UK people living with dementia have no care or living needs, since their CCGs choose not to spend money on them.
It seems to me that we need a test case to go to court under the Equalities Act.
We need to use the law because the evidence is being ignored. A test case challenging a CCG for failing to provide equity of access to care and support for people living with dementia, by comparison with other CCGs, and other diseases, would set a precedent."
George Rook's blog titled Rights, equity and dementia
---
New Resources
Young Dementia UK – A decision-making guide for GPs
Dementia words matter: A DEEP guideline on language about dementia