Tomorrow is the start of Dementia Action Week 2019.
It used to be called Awareness Week but awareness is fine, take Dementia Friends which is an awareness session NOT training but what is needed now is action to bring the treatment of Dementia in line with other chronic terminal diseases.
It is no longer acceptable for a GP not to refer a patient with Dementia for treatment because it is "not appropriate" or "they don't understand".
I have met many professionals who are going out of their way to develop the skills necessary to communicate with people living with Dementia in their clinics because they recognise the benefit to the person, their family and the healthcare system.
The Alzheimers Society Conference is on Tuesday and Wednesday this week at the Oval in London, drop by the 3 Nations Dementia Working Group stand if you are there.
---
I started another research study on Friday but at the time of writing this article, I cannot remember anything about it, apart from that the researcher was supportive, maybe some of it will return in the future.
---
Alzheimer's Disease International also have a survey running which you may wish to take part in, especially if you are a man as by Friday, only 18% of respondents were men.
ADI wants to hear what YOU think about Dementia!
---
Nominations for the National Diversity Awards 2019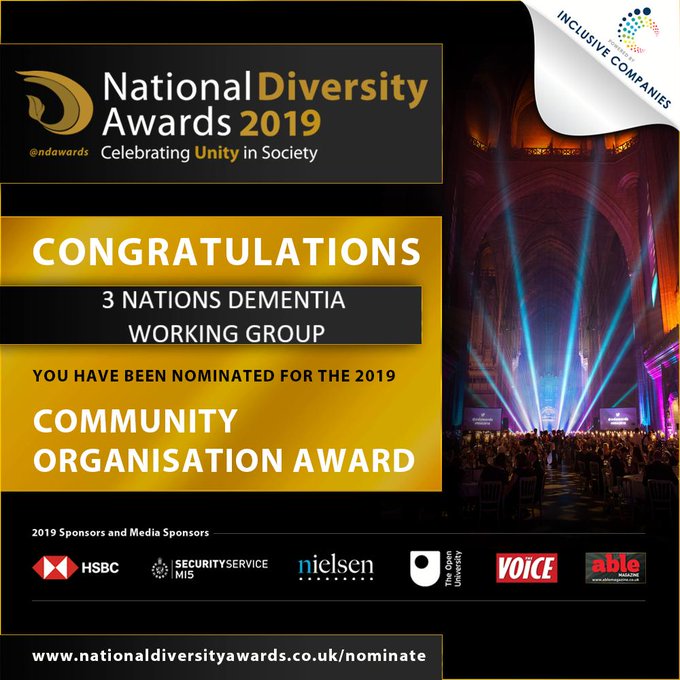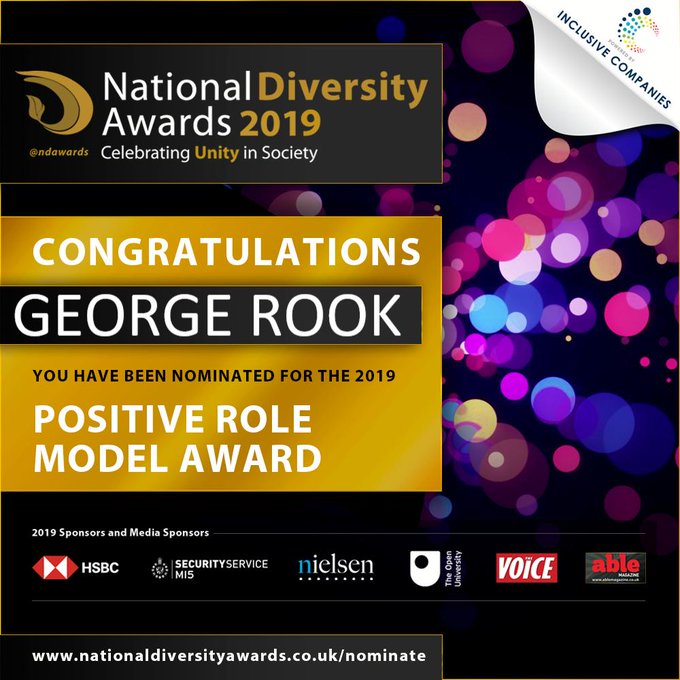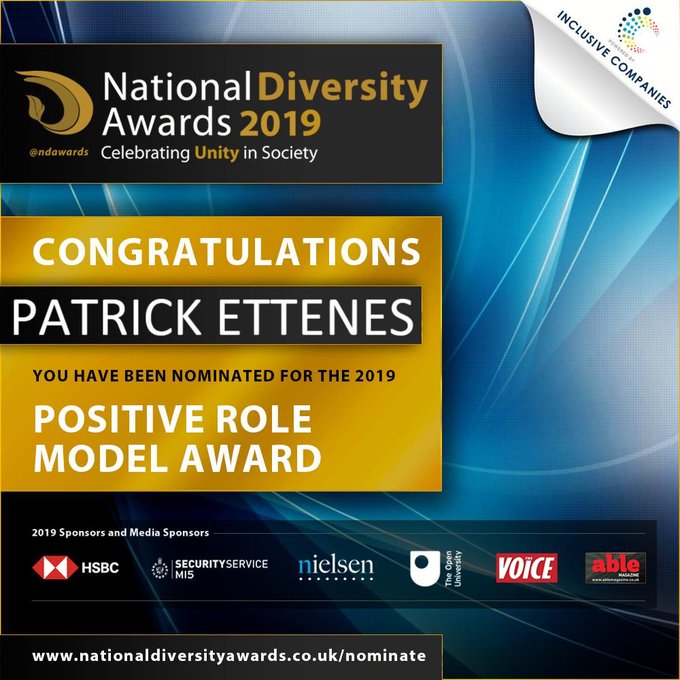 You can nominate here
---
Other Nominations
You can nominate here
---
Petitions
See dementia as a terminal illness so under 65's are instantly eligible for PIP (9 Oct 19)
Petition – The lack of provision of social care in the UK is leading to immense distress for all people affected by dementia and their care partners.
Petition – Pay Carers an allowance equivalent to a fulltime job at the National Living wage
Petition – No more PIP Assessments for People with Life Long Disability or Conditions
Justice for Jodey Whiting. Independent inquiry into deaths linked to the DWP
---
Consultations
Australian Royal Commission into Violence, Abuse, Neglect and Exploitation of People with Disability
Investigating the impact of stigma on people living with dementia and carers: A questionnaire study PART 1
General Pharmaceutical Council – Consultation on guidance for pharmacist prescribers
---
Survey
Welcome to the Dementia 2020 Citizens' Engagement Panel online Hub
Tell us your experience of living with Dementia
Sheffield CCG – Urgent Care Review 2019
---
Videos
---
Newsletters
LEAD Coalition News – April 24 2019
Young Onset Dementia Alzheimer's Group (YODA) – Newsletter No: 2
---
Blog
"My last post was a ranty one – hands up, it's a fair cop.  I allow myself a ranty post on an annual basis and this was it (obviously, there is now absolutely zero chance of anything bad happening to mum this year that might warrant further ranting – because that's how it works – phewf what a relief)."
Mum Has Dementia's blog titled Apologies – many Care Homes are clearly a FORCE FOR GOOD
---
New Resources
Young Dementia UK – A decision-making guide for GPs
Dementia words matter: A DEEP guideline on language about dementia