I was in London this week to talk to Rachael Maskell MP at Portcullis House, adjacent to Parliament and I was there with Sam and Laura from the Alzheimer's Society.
It was a fruitful meeting and it was good to meet someone who understands rights and Dementia.
My friend Patrick Ettenes was there the day before having another fruitful discussion with an MP.
We were there as part of the 3 Nations Dementia Working Group members engaging with MPs to talk about our experiences and improve MPs understanding of the challenges we face.
---
I stayed in a Hotel the night before and I went to a local shop to get a sandwich.
On the way back I sat over the road from the Hotel and for the first time, I noticed how noisy London is.
It was strange as I had worked in London for almost 10 years when I left School and been to London, many times since, but this was the first time I noticed how noisy it is.
In the world of Dementialand, we come to find that things can affect us in different ways than before, changing our perceptions and causing new emotions and emotional responses.
This in turn can change the way we interact with those around us, making us appear resistive or uncooperative when in fact we are just trying to deal with our changing perceptions of the world around us.
As our brains slowly die and contract, we go through life with Dementia, pathways die and signals never reach their destination with increasing regularity.
We may not notice the changes as time goes on and they may become part of a new reality.
A reality that insidiously become normal to us but foreign to those around us.
---
Alzheimer's Disease International have a new Survey
ADI wants to hear what YOU think about Dementia!
Do please complete, especially the men out there as so far only 20% of respondents have been men.
---
Nominations for the National Diversity Awards 2019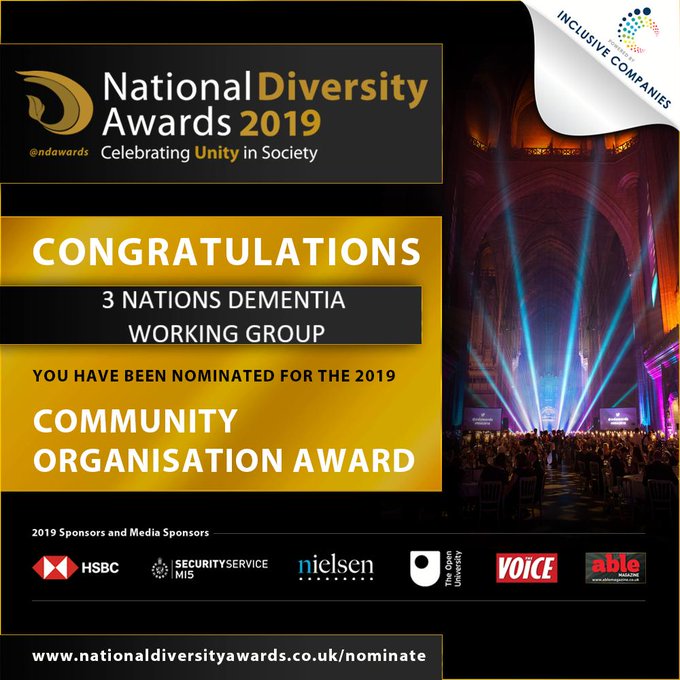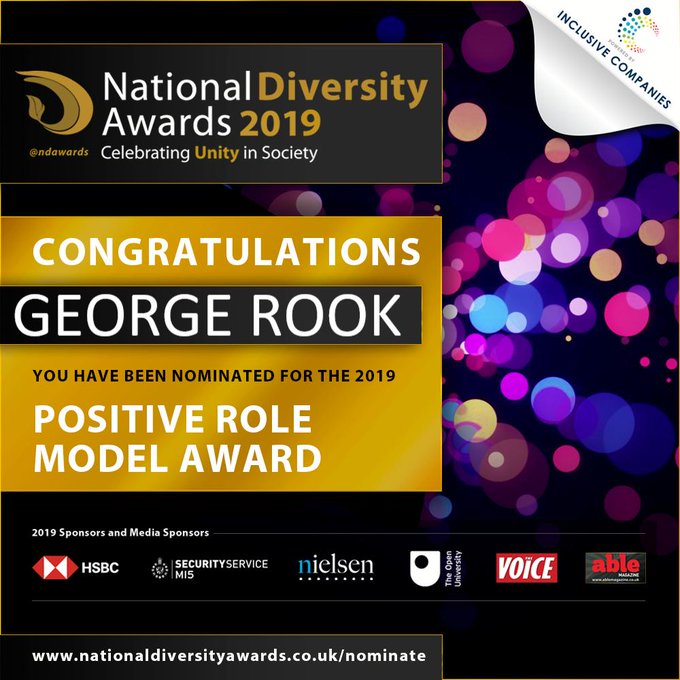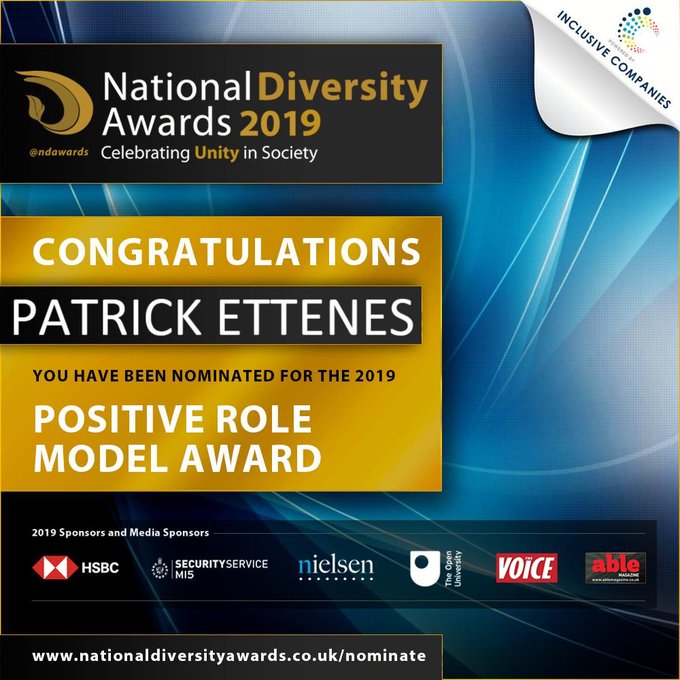 You can nominate here
---
Other Nominations
You can nominate here
---
Petitions
See dementia as a terminal illness so under 65's are instantly eligible for PIP (9 Oct 19)
Petition – The lack of provision of social care in the UK is leading to immense distress for all people affected by dementia and their care partners.
Petition – Pay Carers an allowance equivalent to a fulltime job at the National Living wage
Petition – No more PIP Assessments for People with Life Long Disability or Conditions
Justice for Jodey Whiting. Independent inquiry into deaths linked to the DWP
---
Consultations
Australian Royal Commission into Violence, Abuse, Neglect and Exploitation of People with Disability
Investigating the impact of stigma on people living with dementia and carers: A questionnaire study PART 1
General Pharmaceutical Council – Consultation on guidance for pharmacist prescribers
---
Survey
Welcome to the Dementia 2020 Citizens' Engagement Panel online Hub
Tell us your experience of living with Dementia
Sheffield CCG – Urgent Care Review 2019
---
Videos
---
Newsletters
Young Onset Dementia Alzheimer's Group (YODA) – Newsletter No: 2
---
Blog
"I've come to realise that any loss changes you, and perhaps the most important message about loss is that you don't forget, and that's ok. You can't erase loss from your life however it has touched you; all you can do is find ways to acknowledge your loss and to live with it."
Beth Britton's blog titled Experiences of loss
---
New Resources
Young Dementia UK – A decision-making guide for GPs
Dementia words matter: A DEEP guideline on language about dementia
---
---