Its Easter Sunday, traditionally a celebration of the resurrection of Christ but lately, a money spinning event generating untold amounts of paper and plastic.
Hopefully reader you will dispose and recycle all this packaging appropriately as Mother Nature is slowly being choked by micro plastic and as the forests of our planet being cut down, the lungs of our planet, taking in the carbon dioxide and releasing oxygen, slowly disappear.
---
It's  been warm over the weekend, so the weather app on my phone says however, I have felt cold.
It was the same last summer yet still people make inappropriate comments because the stigma of Dementia still dictates that it is all about memory loss where we are hunched over drooling, with wrinkly hands.
Society and the media need to understand that there is so much more to Dementia.
Behind the façade that we may choose to put up is an invisible disability eating away at our abilities daily.
We are like the egg timers of our Grandparents, our abilities are the sand and our abilities fall through the bottom one grain of sand at a time until all that is left is the shell of the egg timer.
---
I saw a comment on social media "Labels are for Jars".
In this digital age, we are pidgin holed by labels, assigned fields in a database, defined by those labels and ultimately, we can be abused by society and individuals, by those labels.
Labels lead to assumptions about our abilities, our need and our cognition. 
Assumptions are made about how we look and behave.
From experience, using terms such as "behaviour" and "aggression" produce a negative response to a person living with Dementia.
Replacing them with "emotions" and "emotional responses" produce a more positive questioning response.
Positive, because a person living with Dementia will not be cared for negatively.
Questioning, because attempts will be made to ascertain the what, where, why, how of an "emotional response"
To resolve the responses to the benefit of all without automatically resorting to chemical/physical restraint, involuntary care, sectioning/safeguarding.
---
I hope you have a good week reader and "Sunday Musings" will be back next Sunday.
---
Nominations for the National Diversity Awards 2019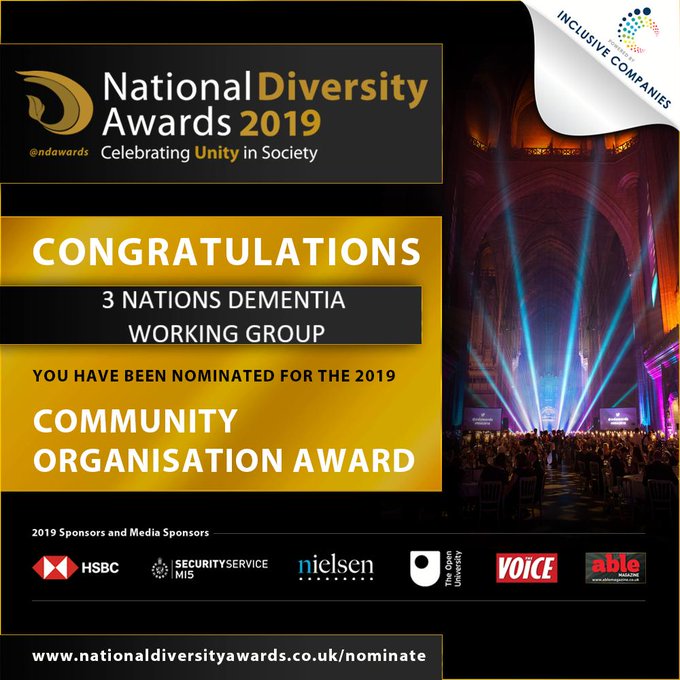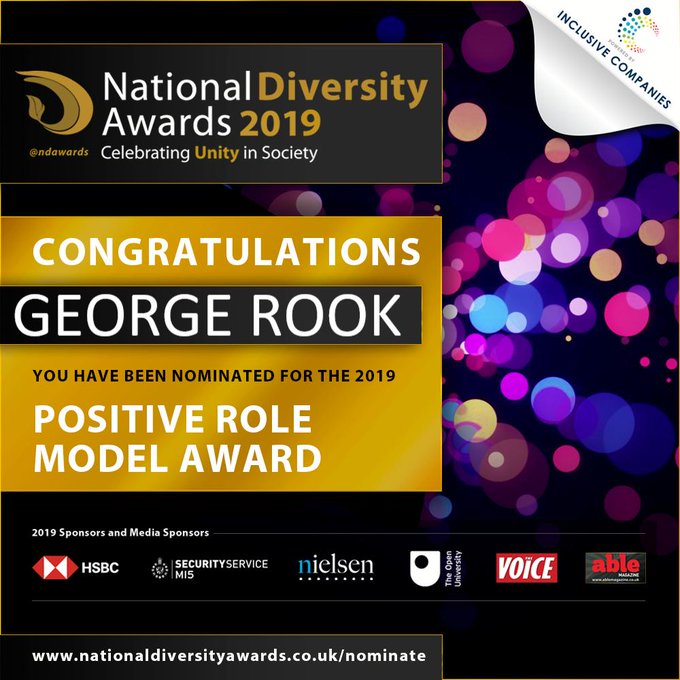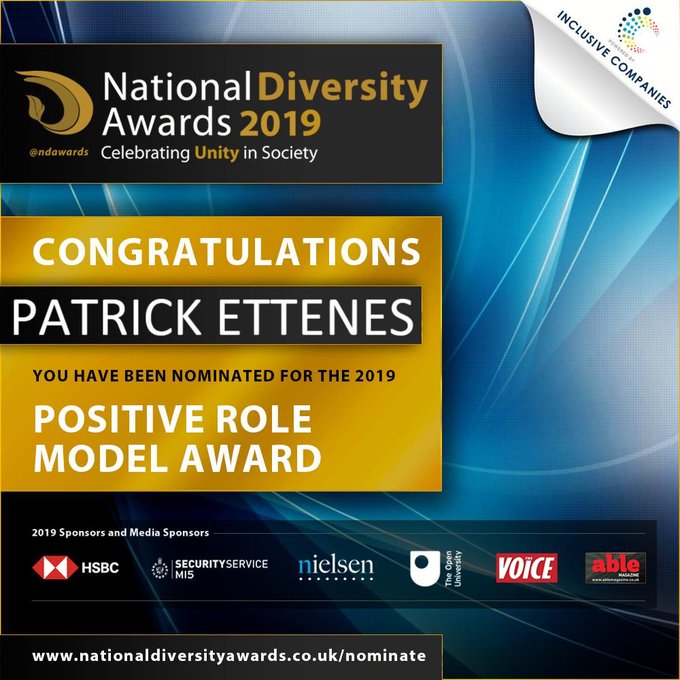 You can nominate here
---
Other Nominations
You can nominate here
---
Petitions
New See dementia as a terminal illness so under 65's are instantly eligible for PIP (9 Oct 19)
Petition – The lack of provision of social care in the UK is leading to immense distress for all people affected by dementia and their care partners.
Petition – Pay Carers an allowance equivalent to a fulltime job at the National Living wage
Petition – No more PIP Assessments for People with Life Long Disability or Conditions
Justice for Jodey Whiting. Independent inquiry into deaths linked to the DWP
---
Consultations
Australian Royal Commission into Violence, Abuse, Neglect and Exploitation of People with Disability
Investigating the impact of stigma on people living with dementia and carers: A questionnaire study PART 1
General Pharmaceutical Council – Consultation on guidance for pharmacist prescribers
---
Survey
Welcome to the Dementia 2020 Citizens' Engagement Panel online Hub
Tell us your experience of living with Dementia
Sheffield CCG – Urgent Care Review 2019
---
Videos
---
Newsletters
Young Onset Dementia Alzheimer's Group (YODA) – Newsletter No: 2
---
Blog
"I challenged myself to come up with the ten themes I hit on most frequently when I talk to care partners. I figured this would be a good representation of what I think is important for care partners to know…because it's stuff I repeatedly talk about. Now I'm thinking about making this into some sort of handout or poster."
Elaine M. Eshbaugh's blog titled What I Think Care Partners in Dementialand Need to Know
---
New Resources
Young Dementia UK – A decision-making guide for GPs
Dementia words matter: A DEEP guideline on language about dementia
---
---