With the changing of the clocks, the days are getting longer and sunnier, if not warmer.
During this week temperatures were as low as -2c and the occasional frosty morning and chilly wind.
A chilly breeze in the form of the Liberty Protection Safeguard (LPS), via the Mental Capacity (Amendment) Bill, which is back to the House of Lords for a final time, may soon blow a chilly wind across the world of Dementia and other disabilities if it is misused.
Having a diagnosis of Dementia means that we are likely to lose "Mental Capacity" at some point.
What many Councils, Organisations, Hospitals, Care Homes and Professionals do not realise is that although we can lose "Mental Capacity" we can never lose legal capacity and that our rights under International Law and The United Nations Convention on the Rights of Persons with Disabilities (CRPD) still apply and cannot be ignored.
I wonder how many "Best Interest Meetings" document and make decisions that comply with the CRPD.
---
This week I began Fundraising for Dementia UK to hopefully finally bring Admiral Nurses to Sheffield.
Please Donate here Thank You
---
I hope you have a good week reader and "Sunday Musings" will be back next Sunday.
---
Nominations for the National Diversity Awards 2019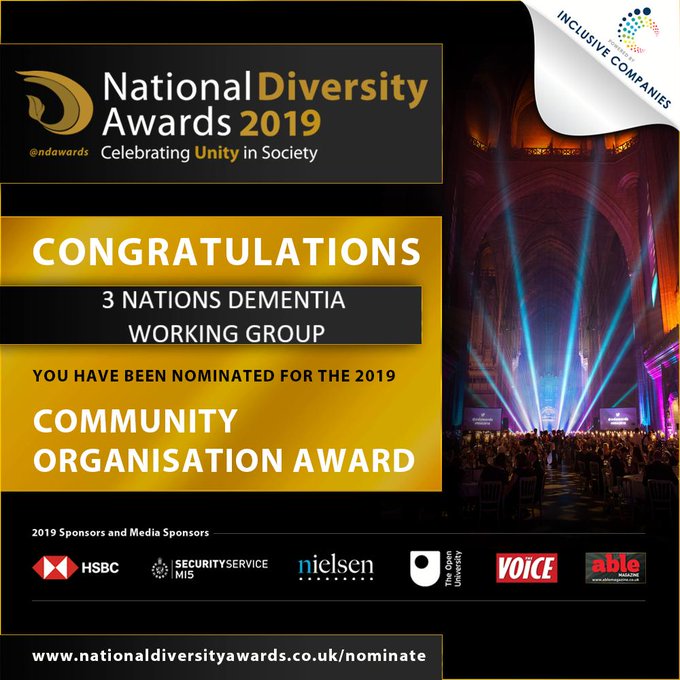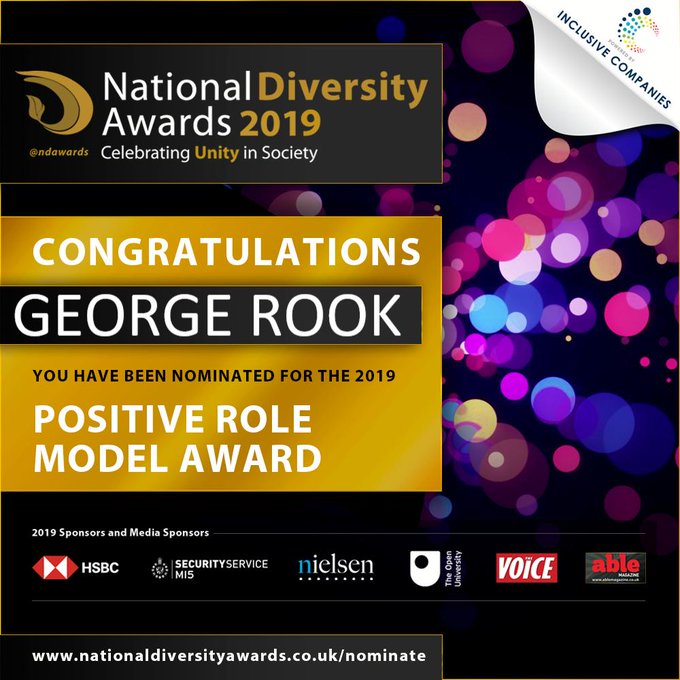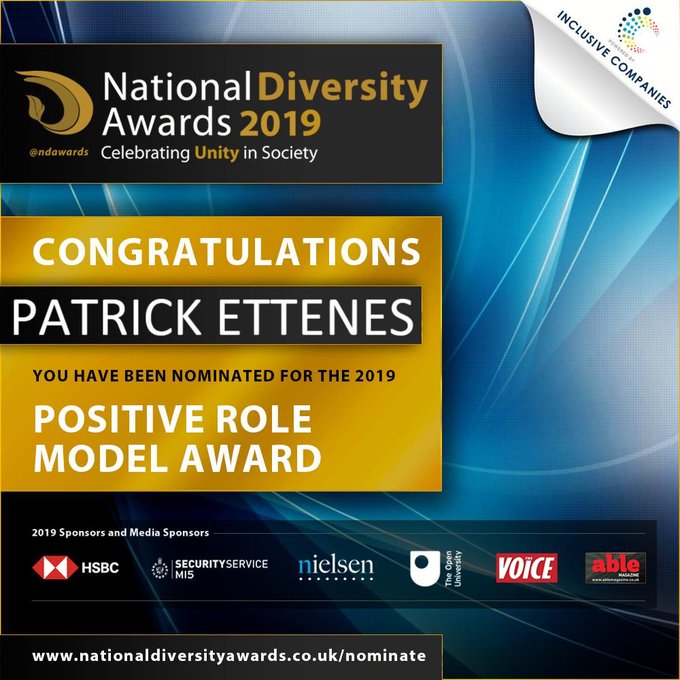 You can nominate here
---
Other Nominations
You can nominate here
---
Petitions
Petition – The lack of provision of social care in the UK is leading to immense distress for all people affected by dementia and their care partners.
Petition – Pay Carers an allowance equivalent to a fulltime job at the National Living wage
Petition – No more PIP Assessments for People with Life Long Disability or Conditions
Justice for Jodey Whiting. Independent inquiry into deaths linked to the DWP
---
Consultations
Australian Royal Commission into Violence, Abuse, Neglect and Exploitation of People with Disability
Investigating the impact of stigma on people living with dementia and carers: A questionnaire study PART 1
General Pharmaceutical Council – Consultation on guidance for pharmacist prescribers
---
Survey
Welcome to the Dementia 2020 Citizens' Engagement Panel online Hub
Tell us your experience of living with Dementia
Sheffield CCG – Urgent Care Review 2019
---
Videos
---
Newsletters
Young Onset Dementia Alzheimer's Group (YODA) – Newsletter No: 2
---
Blog
"Who knows if that was the last walk into town…..at least I had a plan B…….uncharacteristically exhausted after such a short walk, but I did it, and if it isn't 'the last'….well that will be a bonus….."
Wendy Mitchell's blog titled Was this my last long walk……..?
---
New Resources
Young Dementia UK – A decision-making guide for GPs
Dementia words matter: A DEEP guideline on language about dementia
---
---