I've been on my travels this week to London and Milton Keynes.
For three days I was able to give the appearance of some normality but the rapid use of my cognitive reserves told by Thursday.
We choose to put up a façade of normality as a sort of comfort blanket for ourselves and our families and talk about what we can do, not to belittle the experiences of others but to offset the abusive stigma that we face that can lead to disablement at the point of diagnosis and beyond.
Behind closed doors, the reality of living with Dementia takes over, it's no party, I can tell you, mourning for a life that is slowly disappearing, losing control of who we are and being challenged by the person we are becoming.
---
The Brexit Smokescreen
The smokescreen of Brexit continues, passed the 29th March, as while MPs and the media focus on Brexit, more important concerns such as poverty, disability and rights are pushed ever further to the back of their consideration and action.
Since Sarah Newtons resignation as the Minister for Disabilities, no one has been appointed in her place, leaving a vacuum in Government for the representation of people living with disabilities.
Tory Vice-Chairman says there will be no Minister for Disabled People until Crisis Resolved
The situation is further exacerbated by the Shadow Disabilities Minister, Marsha De Cordova, who seemingly talks more about what she is doing in Brixton than the potential rights abuses of the Mental Capacity (Amendment) Bill and the rights of people living with disabilities under the United Nations Conventions.
---
The Secret Facebook Group
I liken the House of Commons to a secret Facebook group, cut off from the rest of Facebook.
Anti-Democratic, anti-rights, anti anything that doesn't fit with their own personal self interest.
I also liken the leaders of the Political parties to Neville Chamberlain, appeasers, waving their order papers and scanning their mobile phones in the chamber whilst,appealing to the majority of their party and big business,  oblivious as the anger of people on both sides of the debate rises.
Also to Nero, fiddling with indicative votes whilst Democracy burns a slow death in the UK.
---
The Future
We need the unifying words of Churchill and the Social conscience of Lloyd-George.
Not the aggressive policies of Thatcher and Attlee who used force to further their interests.
As in 1945, we need a Caretaker Government, a Government of National Unity with a cabinet from the four corners of the Union to re-enfranchise the people of the union.
We need a Carbuncle to fight the disease of self interest and anti-Democratic, anti-rights, anti anything democratic.
To elect MPs that have long left behind the infant school playground and have learnt the skills of debate, compromise, democracy, social conscience and to be held to account by their local party.
Who listen and act on the concerns of the people they represent, thereby upholding their rights and the democratic principles they serve.
To once again be the servants of the people not their own, big  business and their National Party's self interests.
---
The Oxford Living Dictionary defines a politician as either:
1 A person who is professionally involved in politics, especially as a holder of an elected office.
1.1 A person who acts in a manipulative and devious way, typically to gain advancement within an organization.
---
Vacuum
The way the House of Commons conducts its business currently is leaving a political vacuum that the far-right and far-left are waiting to fill.
We only have to look back 100 years or so to the history of the 20th Century to realise that there may be a Lenin or Hitler, waiting in the wings, with their final solution to the Constitutional crisis that we now face.
Like Dementia, their rise to power over the individual is insidious, until one day they take control of us, stripping us of all humanity and choice.
---
Nominations for the National Diversity Awards 2019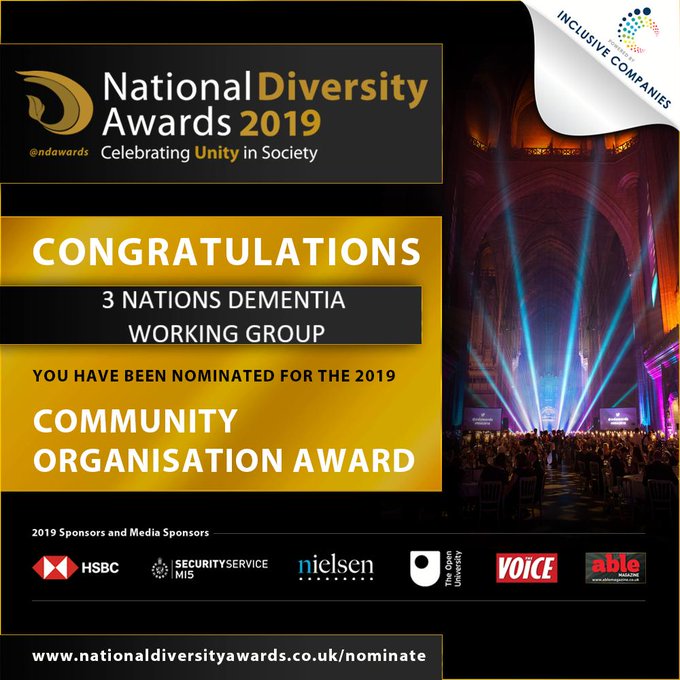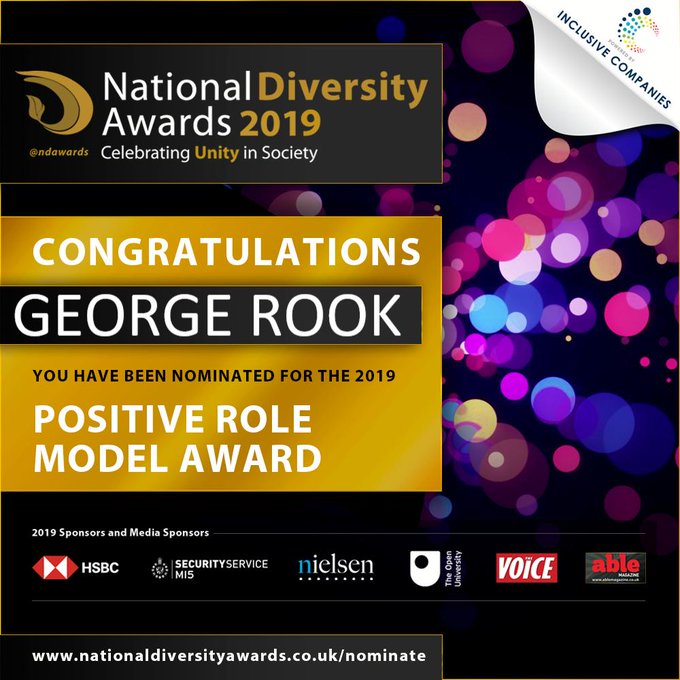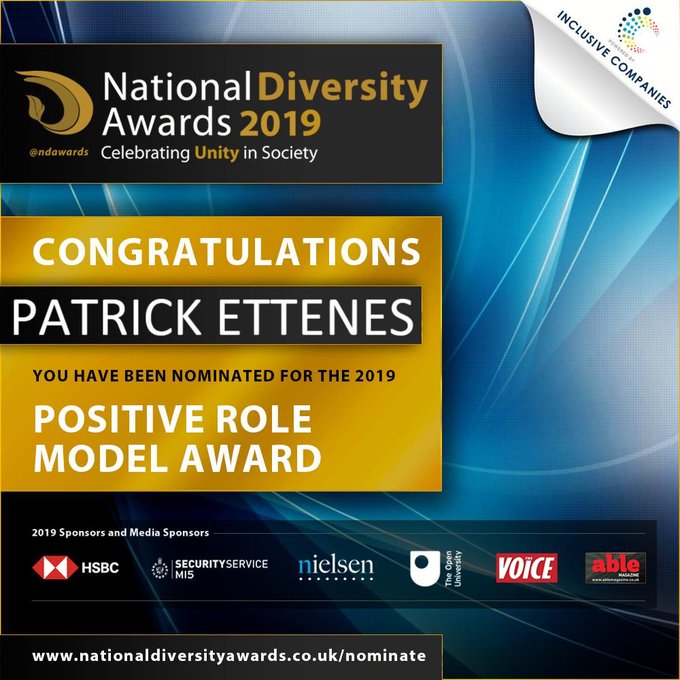 You can nominate here
---
Other Nominations
You can nominate here
---
Petitions
Petition – The lack of provision of social care in the UK is leading to immense distress for all people affected by dementia and their care partners.
Petition – Pay Carers an allowance equivalent to a fulltime job at the National Living wage
Petition – No more PIP Assessments for People with Life Long Disability or Conditions
Justice for Jodey Whiting. Independent inquiry into deaths linked to the DWP
---
Consultations
Australian Royal Commission into Violence, Abuse, Neglect and Exploitation of People with Disability
Investigating the impact of stigma on people living with dementia and carers: A questionnaire study PART 1
New General Pharmaceutical Council – Consultation on guidance for pharmacist prescribers
---
Survey
Welcome to the Dementia 2020 Citizens' Engagement Panel online Hub
Tell us your experience of living with Dementia
Sheffield CCG – Urgent Care Review 2019
---
Videos
---
Newsletters
---
Blog
"In Shropshire last year the DAA carried out a survey of experiences of people living with dementia and their unpaid carers. The areas of greatest concern were experiences of care in general practice and in hospitals.
So Shropshire Telford and Wrekin Dementia Action Alliance is concentrating on GP practices this year to get them to become dementia friendly, or at least start.
Here are some dos and don'ts for practice staff. No doubt you can add more…"
George Rook's blog titled Mr Kipling's general practice
---
New Resources
Young Dementia UK – A decision-making guide for GPs
Dementia words matter: A DEEP guideline on language about dementia
---
---