Today is the second Anniversary of my original Dementia diagnosis.
It has been a hard road to travel, with it's ups and downs.
Not made any easier by the negative comments of some on social media and elsewhere, which continue today, in response to an newspaper article.
"I've yet to meet a patient or family affected by dementia who regard the diagnosis as a "gift". An alien narrative about living with dementia is being promoted by some individuals and charities that is upsetting and offensive to those of us who work in the field and our patients.
Which was responded to as
I HATE the disease ,I hate what is done to my dad and how it's split my family but I'm happy for folk that are able to make the most of it and admire those that can live in the moment .The public need to know both sides of the coin though.
My response being:
Thank you, a voice of reason, no one living with Dementia says it is a bed of roses, we are fed up with the stigma perpetuated by the media and some professionals…
…There is a life to lead within the reducing limits of this cruel disease, we need to be enabled not disabled by a system that only sees Dementia in the palliative stage…
…your experiences of Dementia are no less valid to ours, Dementia is a chronic terminal disease the same as Cancer Heart Failure etc, but people coping with those diseases are not questioned as we are…
…because that is all we are really doing – Coping. We do our best to get through each day, some of us try to encourage others to live within their limits, not to abuse the experiences of care partners such as yourself…
…All of us living with Dementia are so grateful for the sacrifices that our care partners such as yourself make often to the detriment of your own health, even if we are unable to express it."
Whilst I try to show that there is a life to live after after a younger/earlier diagnosis, to offset the stigma of the media perceptions of Dementia, it is in no way intended to belittle the experiences of professionals or care partners who generally have a negative experience of Dementia in the end stage or Palliative stage as I refer to it.
It is because of my experiences of that stigma from the point of my diagnosis that I write articles to hopefully enable some who follow, receiving their diagnosis.
---
Nominations for the National Diversity Awards 2019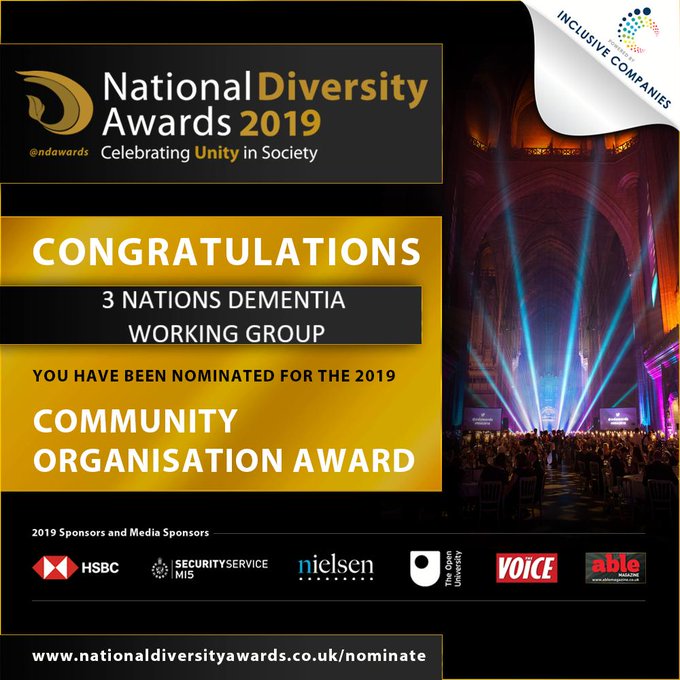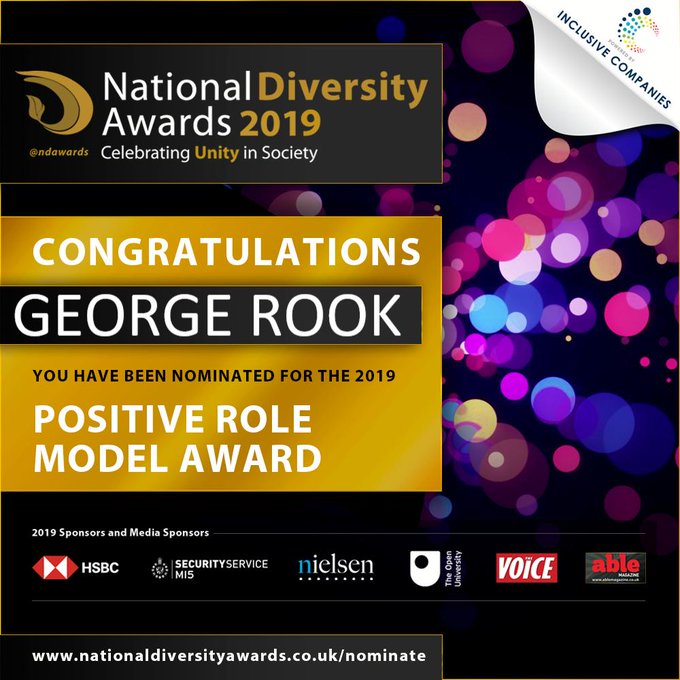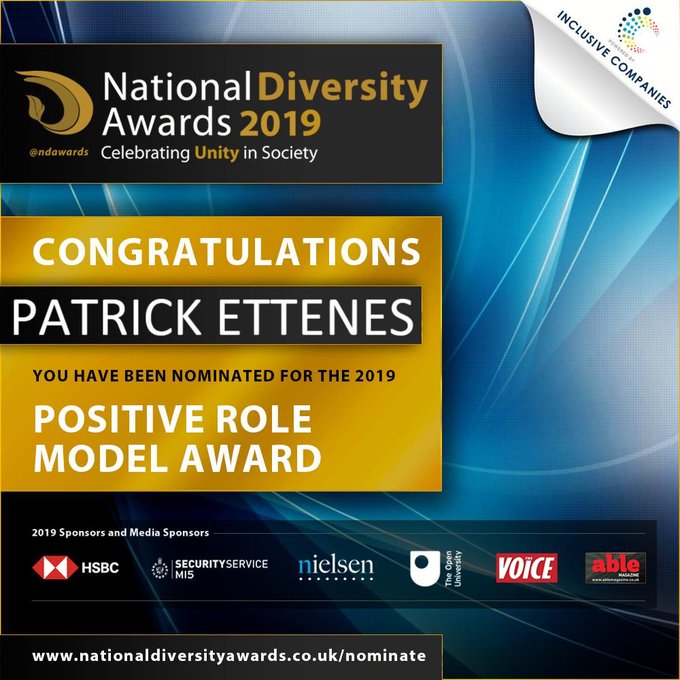 ---
Other Nominations
You can nominate here
You can nominate here
---
Petitions
Petition – The lack of provision of social care in the UK is leading to immense distress for all people affected by dementia and their care partners.
Petition – Pay Carers an allowance equivalent to a fulltime job at the National Living wage
Petition – No more PIP Assessments for People with Life Long Disability or Conditions
Justice for Jodey Whiting. Independent inquiry into deaths linked to the DWP
---
Consultations
Consultation – Learning disability and autism training for health and care staff
New Australian Royal Commission into Violence, Abuse, Neglect and Exploitation of People with Disability
New Investigating the impact of stigma on people living with dementia and carers: A questionnaire study PART 1
---
Survey
New Welcome to the Dementia 2020 Citizens' Engagement Panel online Hub
New Tell us your experience of living with Dementia
New Sheffield CCG – Urgent Care Review 2019
---
Videos
---
Blog
"A statistic haunts me as I search for a new care home in preparation for mum's final move. On average, residents of care homes get only two minutes of social interaction with staff a day.
While this statistic is based on a sample of homes in England, I fear it sums up the quality of care in the UK. The randomised control study found that increasing interaction to 10 minutes a day improved residents' wellbeing. Of course, 10 is better than two, but is 10 minutes enough?"
Julia Powell's blog titled Desperately Seeking a Good Care Home
---
New Resources
---
---