Recently, I wasa in York where 8 or 9 DEEP groups came together to share their experiences, make contacts and to learn about projects such as the new Dementia Enquirers Project.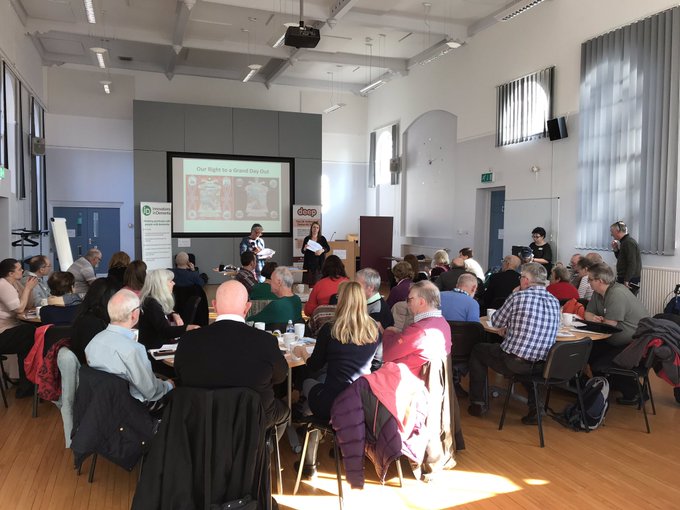 In the morning we talked about the "Our right to get out and about" project which involved 3 DEEP groups from Bradford, Scarborough and York around Buses, Trains and the Blue Badge Scheme.
The project looked at rights and experiences of transport, where improvements could be made and the groups took action on blue badges for Dementia, trains and buses.
The Scarborough group talked about how they had campaigned locally and nationally to get invisible disabilities included in the Blue Badge Scheme.
Bradford group talk about blue badge campaign. no equal access across groups still and progress is slow, then we watched their video
The York Group talked about their experiences with trains.
There is assisted travel but barriers include rolling stock and unmanned stations, lack of awareness of passengers and transport staff  and driver only trains.
The aim of the project is to make change happen and looking for a positive outcome.
Tommy Dunne talked about transport in Liverpool, how it improves people's lives, reducing isolation increasing activity and improving health and the work the local DEEp group is doing with Mersey Travel.
Then before Lunch, we took a look at the new DEEP website, have a look if you have not seen it yet.
After Lunch Ian Beesley talked about the Banners and Exhibition dates.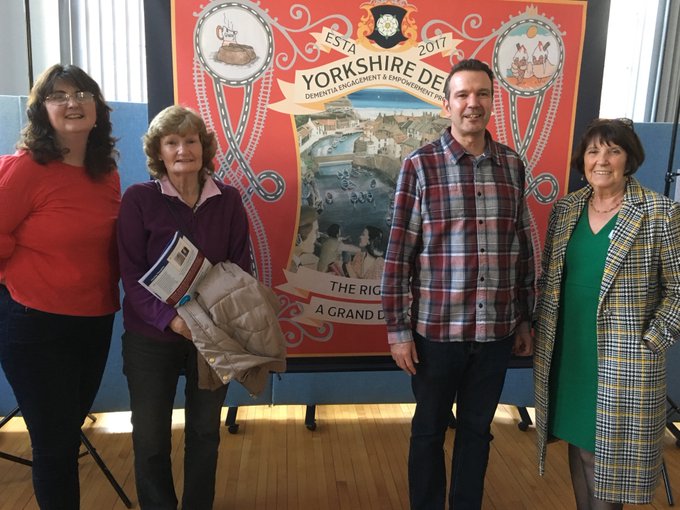 Then Philly Hare, Wendy Mitchell and myself talked about the new Dementia Enquirers project…
and about the new cartoon for the project…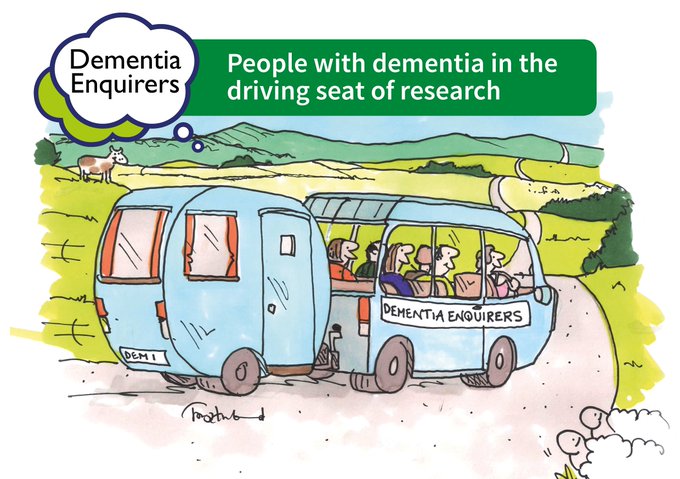 It was also good to see Julie Hayden there, who facilitates the new DEEP group "YODA" from Halifax, at her first meeting.
All in all, a great gathering of friends from the DEEP Groups
---
---