Recently,Congress is attended by professionals involved in Dementia Care and services wishing to be informed about and share good practice and innovation.
Importantly, it is also attended by people living with Dementia and those that care for a loved one.
It is an important opportunity for information to flow from both sides of Dementia, from the professional experience to the lived experience, an opportunity to learn and grow better understanding.
Members of DEEP UK did an audit of the venue and placed additional signs to guide us around the building, although I was confused by the sign on the Accessible Toilet as it had a Men's Toilet and Women's Toilet sign on the door, so I went in looking for a door for the Men's Toilet, such is like with Dementia.
There were a lot of informative stands and on the whole the Plenary and Side Sessions were very good.
Some of the 3 Nations dementia Work Group, Steering Group attended and we all spent time on the stand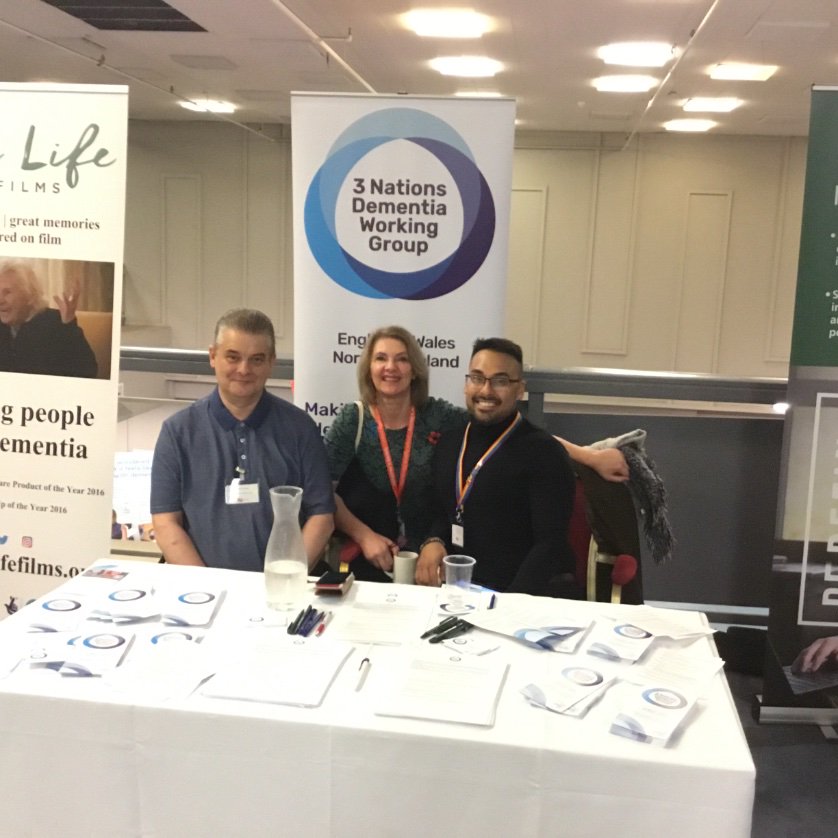 The one downside was a video played at one of the Plenary Sessions which was too loud.
Myself and others sat with our fingers in our ears and made the rest of the day more challenging than it might have been.
I have Hyperacusis, meaning I have issues with loud noises which can be cognitively challenging.
The highlight was a side session titled "I want to die".
A seldom discussed topic, for many reasons. People talk about a good life with Dementia, well surely we should be able to choose how we have a good death with Dementia but that is a subject for another time.
On the whole though it was and excellent 3 days and thanks must go to Richard Hawker and his team.
---
---
Resources